Announcements & News
Food Truck Program
RI S

tate Parks Food Truck Program
Food trucks can register now!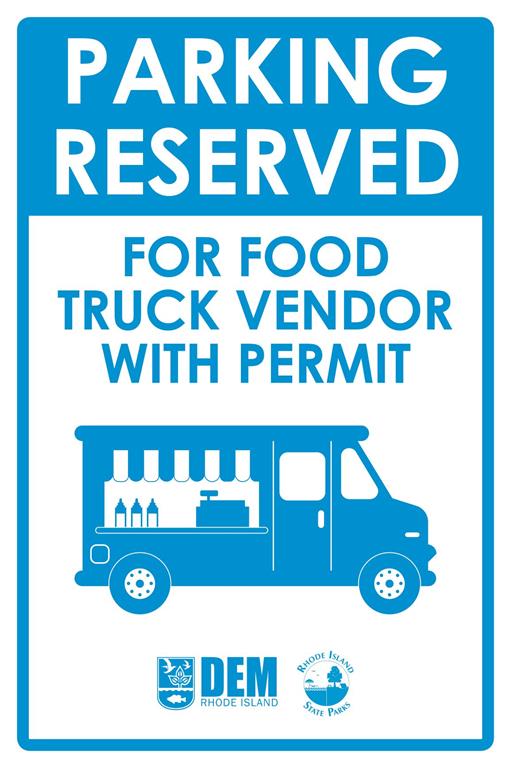 The Rhode Island Department of Environmental Management's Division of Parks & Recreation has launched a program that allows food trucks to rent daily spaces in state parks to serve the public. Of course, our primary concern is the safety of our patrons, and so participating food trucks will be required to comply with current regulations on ReopeningRI.
Food trucks can register now to ensure they are approved when the program launches. There is no cost to register. Food truck owners will need to upload their RI mobile food establishment license and certificate of insurance. For more details on the process, see article below.
Food trucks will pay a daily concession fee and will book and pay for their preferred days and locations online.
"We're excited that visitors to Rhode Island's parks will soon have the opportunity to sample the excellent cuisine offered by our diverse community of mobile food vendors," says Frank Floor, Administrator of the Bureau of Natural Resources, RI Department of Environmental Management. "We have some of the most beautiful parks in the country, and we look forward to offering some of the finest food in the country as well."
Per-diem rates for food truck spaces in 2020 will be $25 on weekdays and $50 on weekends.
All Rhode Island State Parks are carry in-carry out, which means there are no trash cans on site. Participating food trucks must provide a trash receptacle for their customers' use only and must remove it at the end of the day.